We are registered dealer of Blue Star Refrigeration products like Storage Water Coolers, Bottled Water Dispensers, Visi Coolers, Double Decker Display Freezer, Hard Top Deep Freezer, Bottle Coolers, Premium Display Freezer etc..
Refrigeration Products
Blue Star Products
Water Cooler
Water cooler come with an all-stainless steel body, making them more durable. And together with the power saving insulation and a comprehensive warranty, these coolers are complete value for money.
Bottled water
Blue Star bottled water dispensers serve pure and clean water at the temperature you want. Perfect for when you want a hot cup of tea, a refreshing glass of lemonade or a plain glass of water.
Visi cooler
It's the best way to cool your products and view them at the same time. Blue Star's range of visi coolers are specially designed to cool uniformly and help you display the products inside.
Hard Top
Blue Star Chest Freezers are the most economical, effective solution for safe storage of perishable foods. The range of hard-top chest freezers incorporates cutting-edge technology, guaranteeing long-lasting freshness.
Bottle coolers
Keep your drinks chilled and your clients happy with bottle coolers from Blue Star, India's leading air conditioning and Refrigeration Company. Designed to meet the heavy demands of commercial business such as hotels, pubs.
Premium display
The Blue Star range of premium display freezers is stunning in looks and superior in performance. The stylish and streamlined body is ideal for cooling and display of ice creams and frozen foods.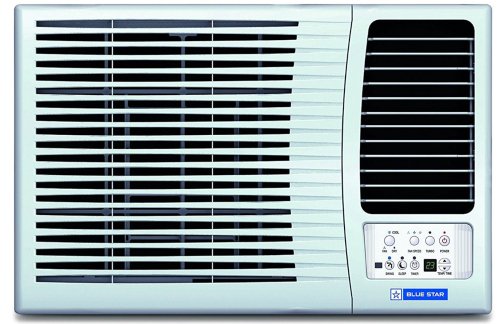 Blue Star Window AC
Being one of the renowned supplier, we are highly engaged in providing a premium quality range.
Blue Star Split AC
Backed by a team of experienced professionals, we are offering an extensive range of 5-Star Blue Star Inverter Split AC.